Raja Seat In Coorg
Raja's Seat Coorg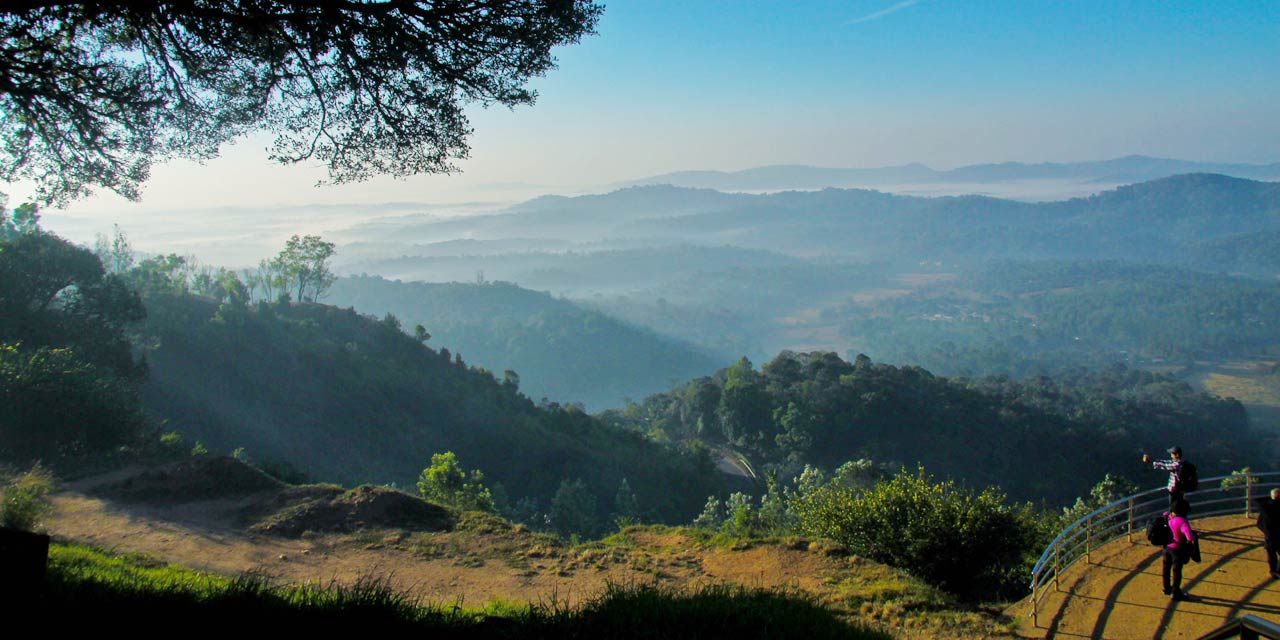 One of the popular tourist spots, Raja seat literally means "Seat of the Kings". Located in the town of Madikeri, it is a beautiful
place presenting a refreshing setting and soothing environment.
The place is called as Raja's Seat because it was the place where Coorg's kings used to visit and enjoy the beautiful scenic beauty
around. The sunset and sunrise make for mesmerising view which is worth captivating in your cameras.
It is perfect setting to relax and admire the breathtaking view of the surrounding areas. Lush greenery with calm environment and
golden streams of sunlight makes for a picture perfect setting.
Having an early morning with your loved ones and enjoying the scenic beauty is something very simple but for a sure a moment
worth remembering.
Raja's Seat Coorg Timings
| Day | Timing |
| --- | --- |
| Monday | 5:30 am – 8:00 pm |
| Tuesday | 5:30 am – 8:00 pm |
| Wedesday | 5:30 am – 8:00 pm |
| Thursday | 5:30 am – 8:00 pm |
| Friday | 5:30 am – 8:00 pm |
| Saturday | 5:30 am – 8:00 pm |
| Sunday | 5:30 am – 8:00 pm |
1.Gandhi Mantap
The place along with a wonderful park has a Gandhi Mantap to its left. The Gandhi Mantap is the place where remains of
Mahatma Gandhi have been kept.
2.Toy Train
There is area for children's amusement as well making it's a perfect place for family outing. The toy train which goes around
raja seat attracts not just children but adults as well.Inside the train, along with having a look at the beauty around, one can also
enjoy delicious snacks.
Along with Raja's Seat, Madikeri Fort, Omkareshwara temple and Abbey Falls/Abbi Falls are few other places which are popular
tourist spots in Madikeri.