Best Places to Visit in Coorg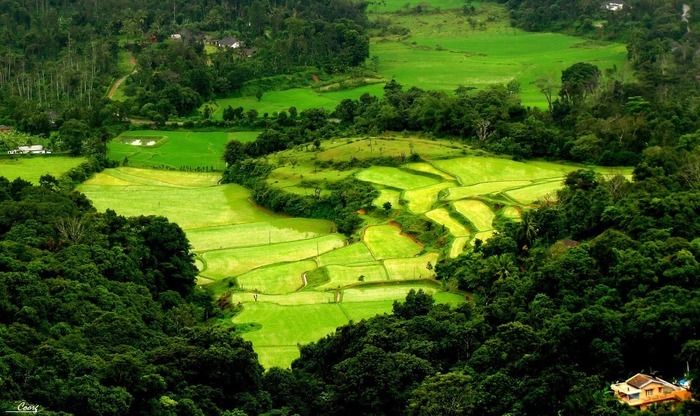 The coffee plantations of Coorg covered with stunning greenery would charm anyone. With its undiluted landscapes, lovely
waterfalls and an amazing assortment of flora and fauna, it has much to offer visitors. Wake up to the view of misty mountains
in the morning and enjoy a cup of freshly brewed coffee. But of all the places to visit in Coorg, the wildlife sanctuaries are the
most fascinating if you are with a loved one or on a family trip. Spot a bison, an elephant and if you in luck then a Panther.
Take a look below for some of Coorg's tourist places and plan your trip to the 'Scotland of India'.
How to Reach Coorg
The nearest railway station is Mysore about 120 km away. The nearest domestic airport is the Mangalore International Airport,
about 160 kilometers away. KSRTC bus services connect Coorg to nearby Karnataka cities such as Mysore, Mangalore, and
Bangalore among others.
Best Time to Visit Coorg
Plan a trip to this hill station between November to March not just for the pleasant weather but also to celebrate Puttari,
the harvest festival and indulge in some mouth-watering local delicacies.
Best places to visit in Coorg for every seeker
These places in Coorg are special in their own way for they encompass the best of untarnished nature of South India.
Mark them on your to-do list and make sure that you enjoy every bit of your memorable vacay!
1. Abbey falls – Gushing through the rocks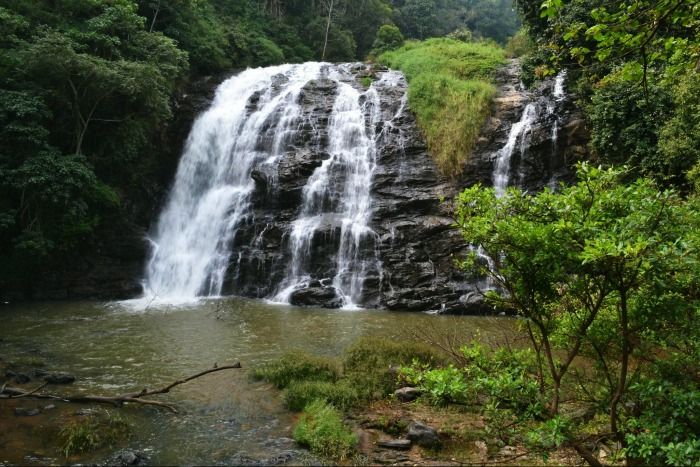 Abbey Falls makes for one of the most popular places to visit in Coorg. Located 1 km from the town of Madikeri, the waterfall
is located between coffee plantations and spice estates. Enjoy the gushing beauty where the Kaveri River cascades down a
rockface turning into the falls. The best time to visit is November and December, just after monsoons.
Distance from city centre: 24 km
2. Brahmagiri Peak – Trek through the verdant trails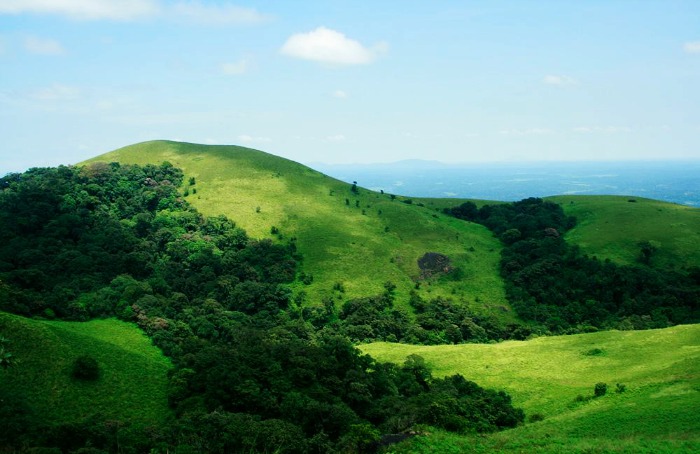 Brahmagiri Peak is a scenic spot full of forested woods and mist-topped hills. On the way to the peak, you will trek through
grasslands, colorful floras and sparkling streams of clear water. It also has a wildlife sanctuary which includes Lion-tailed
Macaque, Jungle Cat, Spotted Deer, Nilgiri Langur, Giant Flying Squirrel amongst others. It is one of the most beautiful
places to see in Coorg in 2 days.
Distance from city center: 88 km
3. Dubare Elephant Camp – For animal lovers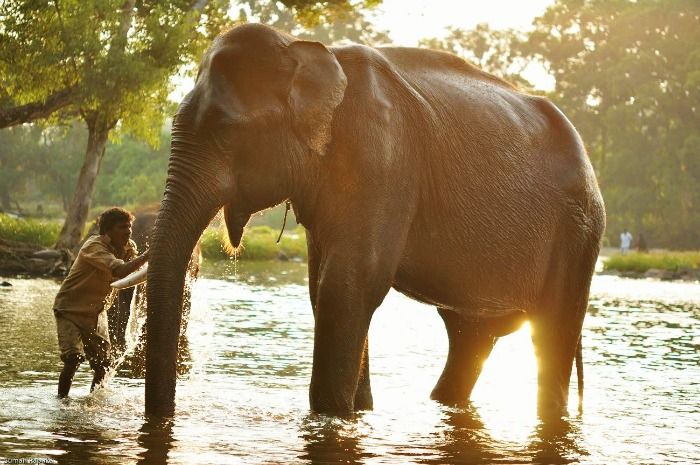 One of the most interesting things to do in Coorg is getting close to elephants at the Dubare Elephant Camp. With over 150
elephants, the camp is a great chance to get to know these enchanting creatures. Watch the elephants being given a bath,
fed and trained by Mahouts. In addition, take a coracle ride on the River Cauvery and spot a crocodile, gaur, the wild dog,
sloth bear, and peacocks.
Distance from city centre: 17 km
4. Iruppu Falls – Rush of the torrents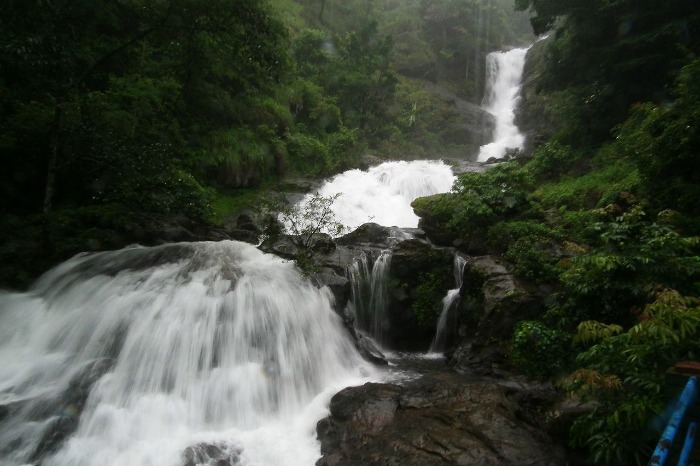 Of all tourist places in Coorg, Iruppu waterfall is one of the most popular. River Lakshmana Tirtha takes a 60 feet plunge
amidst the green mountains to turn into these falls. The picturesque view of the ferns along with the gushing sound of the
falls makes for a memorable experience.
Distance from city centre: 61 km
5. Nagarhole National Park – For the love of the wild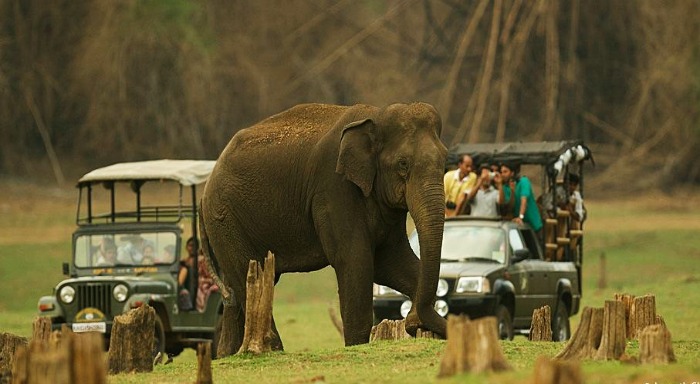 If you are interested in wildlife, the Nagarhole National Park is possibly one of the best places to visit in Coorg in one day.
Despite the dense jungle, it has open sight-lines along the river bank, which makes for a fantastic place to watch animals
and over 270 species of birds. The best time to visit is during summer (April to May) or winter (November to February).
Distance from city centre: 65 km
6. Relish 'pandi curry' and 'akki rotti'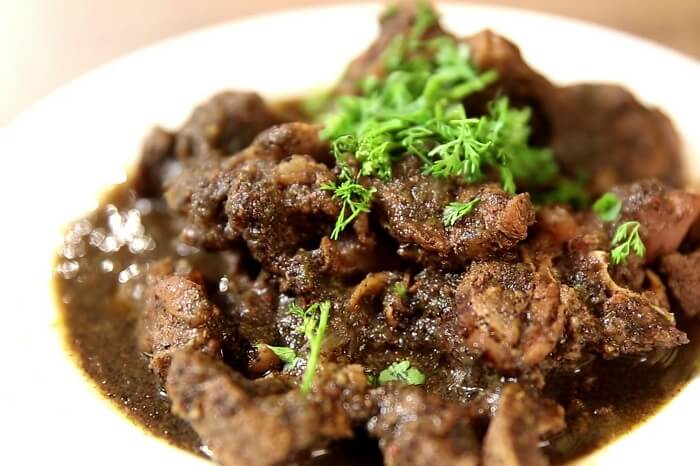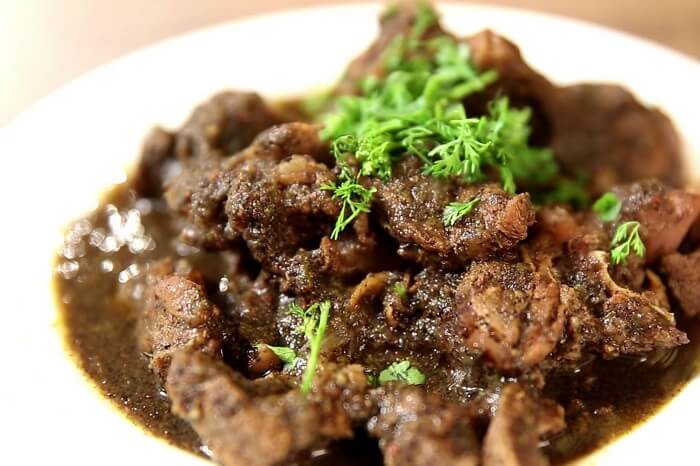 Coorg cuisine is unique and different from the rest of Karnataka. It's predominantly non-vegetarian and uses local ingredients
like forest produce, meat, rice and rice-based products. Eating their famous pork or pandi curry is one of the must things to do
in Coorg India. For vegetarians there is akki rotti, nool puttu, and koovaleputtu.
7. Raja's Seat – Mystical views and cottony clouds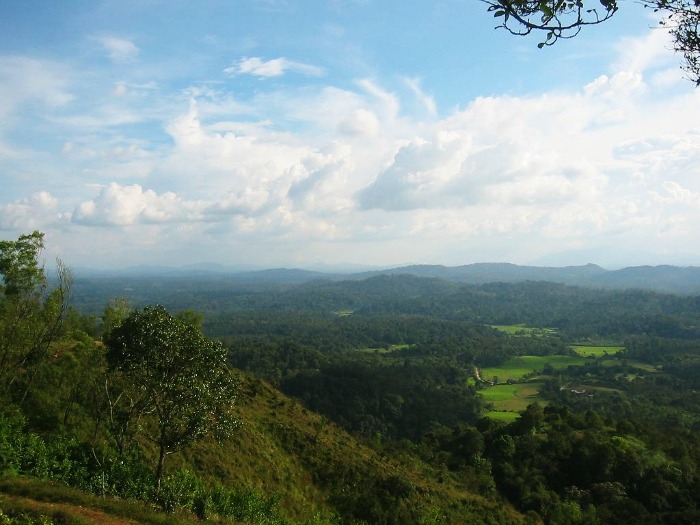 Present in the town of Madikeri, Raja's Seat is considered one of the most scenic places to visit in Coorg. A popular sunset
point, it provides a breathtaking view of the green valley and the surrounding hills. It is also surrounded by a beautiful garden
of seasonal flowers and musical fountains. The best time to visit is during the early morning and evening hours.
Distance from city centre: 17 km
8. Mandalpatti Viewpoint – Nature at its best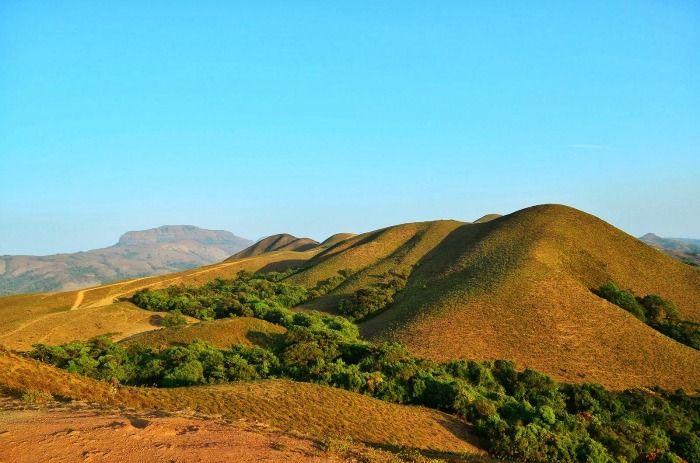 With abundance of greenery, trekking is definitely one of the things to do in Coorg, tourist places for this activity too are in
abundance here, but Mandalpatti is considered the best. Climb up towards the Mandalpatti View Point via the scenic
Makkandur route but be sure to pack some water for the way as you explore one of the best trekking places in Coorg.
Distance from city centre: 39 km
9. Bylakuppe Tibetian Monarch – A cultural delight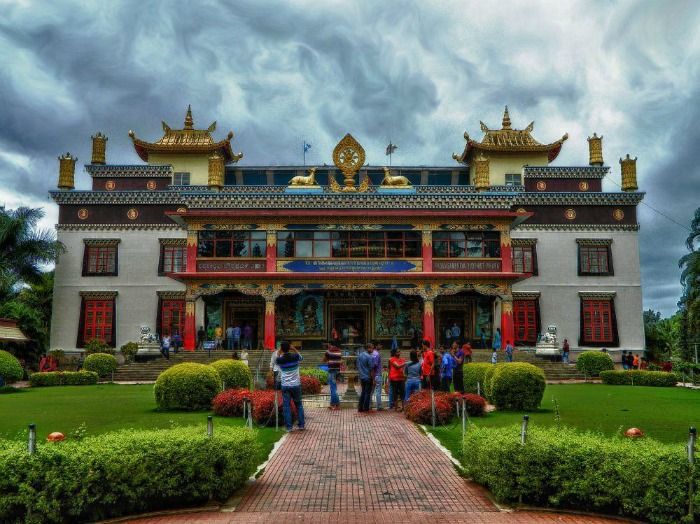 Of all tourist places in Coorg, Bylakuppe is full of cultural delights. The second biggest Tibetan settlement in India, the main
attraction in Bylakuppe is the Golden Temple or Namdroling Monastery which adheres to the typical Tibetan style of architecture.
The town is especially great to visit during the festival of Losar (Tibetan New Year), which is celebrated with much fervor.
Distance from city centre: 40 km
10. Cauvery Nisargadhama – Time to the beaten tracks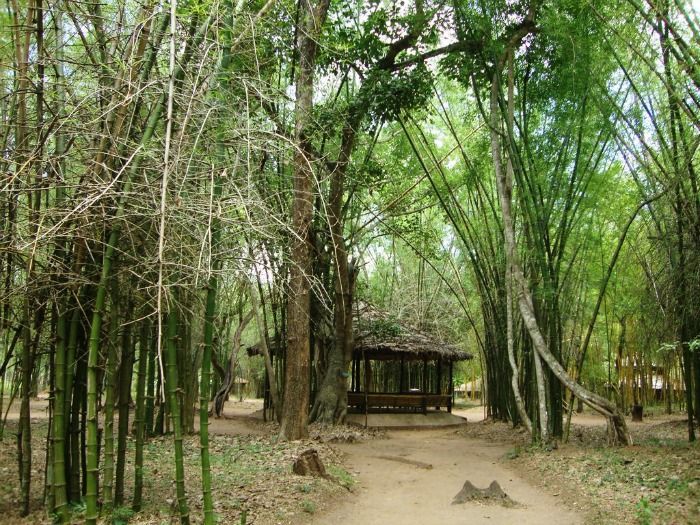 Nisargadhama is a beautiful island, 28 km from Madikeri, surrounded by thick foliage of bamboo groves, sandalwood and
teak trees. An interesting things to do in Coorg would be to stay in the treetop bamboo cottages here, and enjoy the elephant
rides and boating on the river side.
Distance from city centre: 27 km
11.Take a walk in a coffee plantation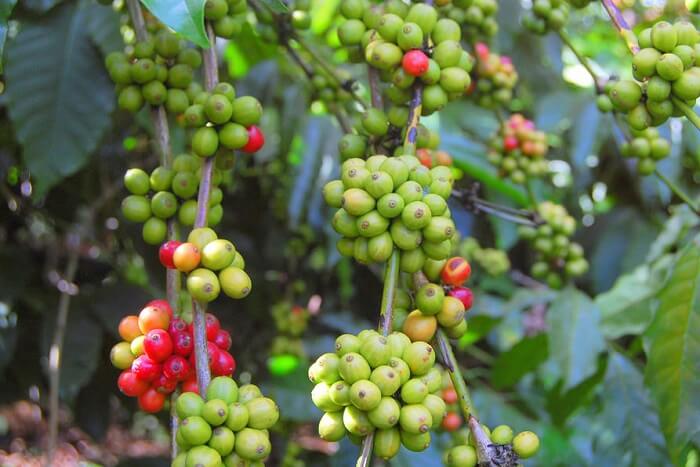 Coffee bean picking is one of the best things to do in Coorg. The region is the largest producer of coffee and you will find
coffee and spice plantations all over the area. The coffee picking season is usually between November-January. You can
also explore the plantations via nature walks on a one day trip to Coorg!
12. Pushpagiri Wildlife Sanctuary – Bird-lovers' paradise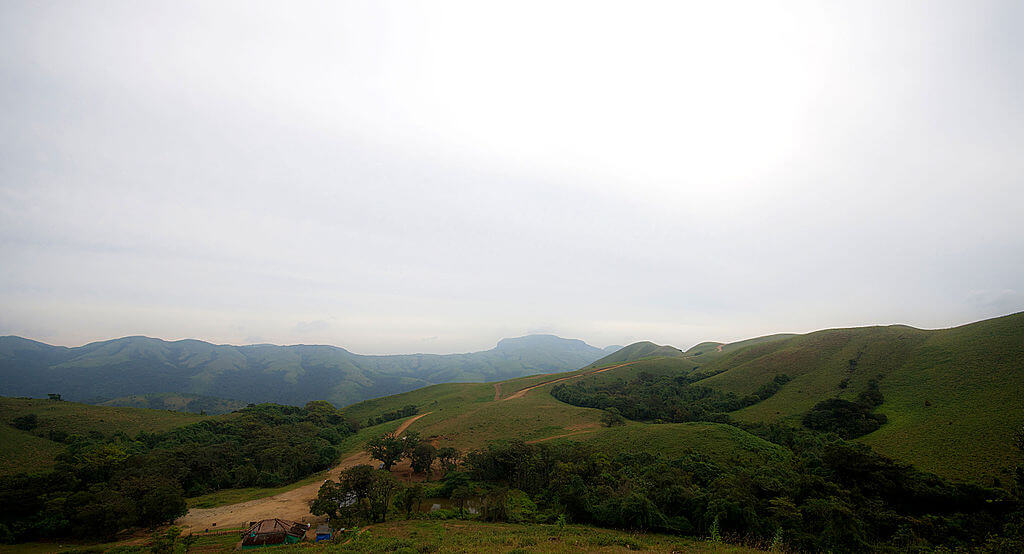 Located in Somwarpet taluk, Pushpagiri Wildlife is known to be home to endangered and rare birdlife. The wildlife sanctuary
also has a forest reserve known as Kadamakkal and is named after the highest peak of the region, Pushpagiri. Kukke
Subramanya Forest and Bisle Reserve Forest are adjoined with Pushpagiri Wildlife Sanctuary. While you tour, you'll stumble
upon nature's utter beauty bejeweled with Kote Abbe Waterfall and Mallalli Falls.
Distance from city centre: 81 km
13. Nishani Motte – Secret weekend trekking trail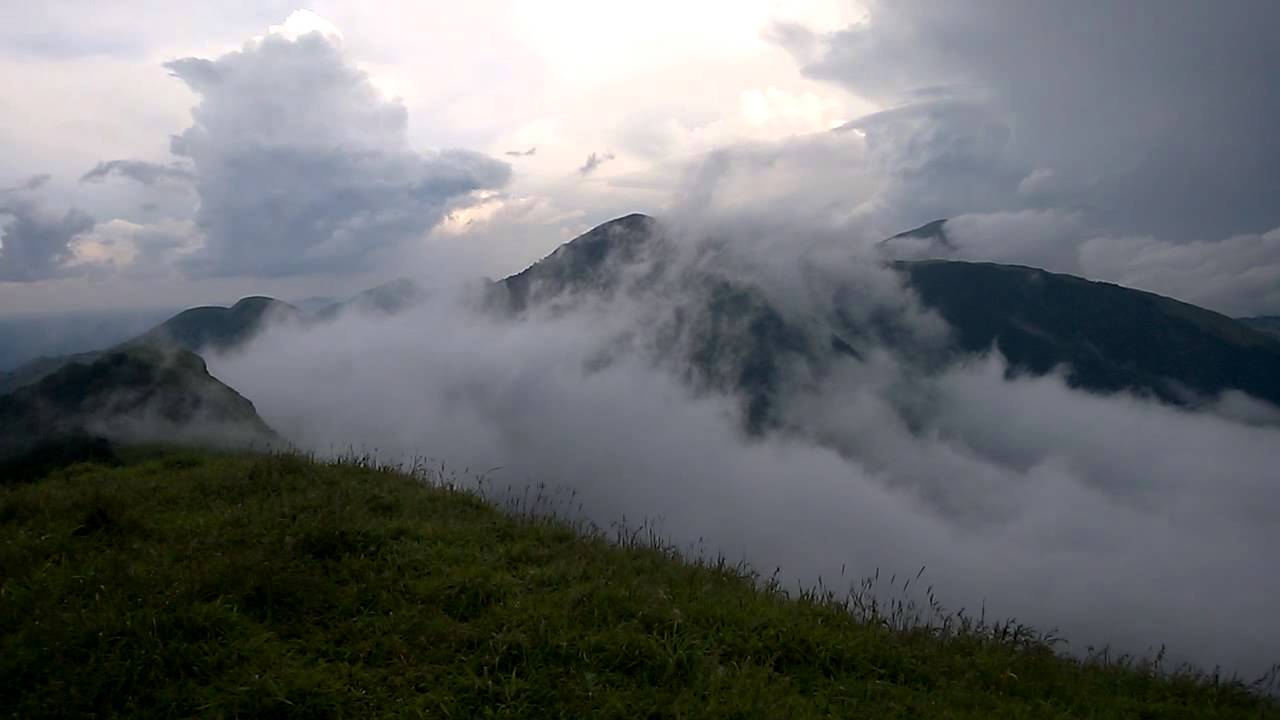 One of the lesser known places to visit in Coorg, Nishani Motte is an ideal weekend trekking trail for the people living in
Bangalore. The region is a part of Tala Cauvery Wildlife Sanctuary which is home to many wildlife animals like elephants
and leopards. Since this is not an isolated spot, it is recommended you take the trek in the company of a trekking guide.
Distance from city centre: 50 km
14. Enjoy river rafting in the Barapole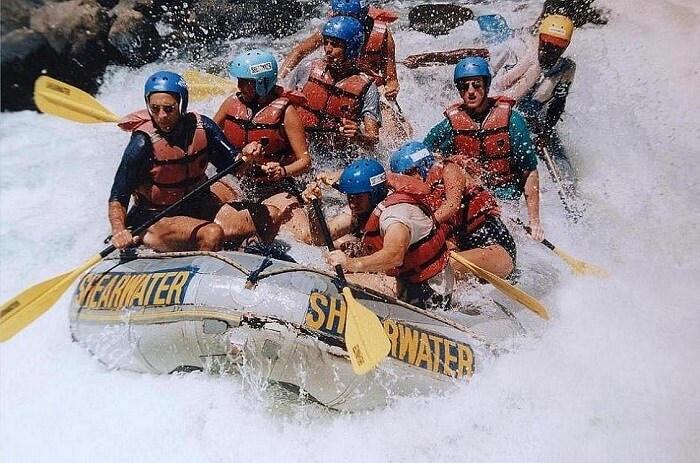 One of the most underrated activities to do in Coorg is river rafting. Coorg is in fact a great place for whitewater rafting,
especially during monsoons. The Barapole river has grades ranging from I to V offering the ultimate adventure experience
to travelers. You must add it to your list of things to do in Coorg in August!
Location: Virajpet Taluk